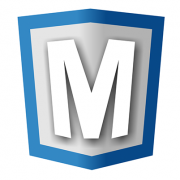 Terms and Conditions of System Contract
"I", "Me", "You" refers to "Your Name" and "Your Business and You are The Customer of Us. "We", "Us" and "Our" refers to Promineo Ltd.
1) I understand The Service is provided solely via the internet and that I require additional hardware such as a PC or Tablet with a suitable Web Browser and internet access. I understand that I am responsible for the supply and maintenance of any hardware to access The Service and these do not form part of this contract.
2) I agree to ensure the accuracy of data I enter into The System and agree to indemnify Promineo Ltd of any liability through errors or misuse of the service.
3) I understand that Promineo Ltd will guarantee a limit of 99% uptime of The Service. I agree that in the event of loss of service through actions beyond the reasonable control of Promineo Ltd such as fire, flooding, wind, earthquake damage or other acts of God and/or other 3rd party failures prerequisite to the service such as internet outages, or local internet/exchange failures that I will indemnify Promineo Ltd and not bring a claim.
4) I understand that I am responsible for security of passwords to access The Service. I agree that I will logout to ensure the service remains secure when not in use.
5) I understand that SMS message delivery is not guaranteed as mobile numbers can change, become defunct or mobiles phones could be be switched off.
6) I understand that no guarantee or refund is offered for undelivered SMS messages and that I will use the reports provided to check delivery of such.
7) I understand that the reminder SMS messages are not the sole method to remind a customer of an MOT. I agree to ensure that my customer is aware that they are ultimately responsible to remember their MOT due date and that SMS reminders are for informational purposes only and are not guaranteed.
8) I understand The Service requires me to enter customer mobile numbers and registration numbers on an ongoing basis and that only a single reminder is scheduled for each entry.
9) I understand that The Service will check registration numbers with the DVLA to determine the MOT expiry date. I accept that the date provided by the DVLA will be used to determine the time to notify a customer and that any errors in their service caused by delays in updating vehicle records or their service being offline for any period is beyond the reasonable control of Promineo Ltd.
10) If the Payment Terms specified are not adhered to, You forfeit the right to those Payment terms and the full outstanding balance of the Contract must be paid on request by Promineo Ltd.